I find myself looking for meaning in these gloopy letters of milk or of cornstarch spewed by glossy female lips. Buk Buk Bigups. Hot pink and sexy. Lips dripping gloop.
"Hot Mess" b/w "Endless Itch" but I spent forever looking at that "Itch" because it really looks like it says "Fuck" but just not quite enough that you have to keep looking until you find the Itch. Fuck in gloop. Itch in gloop.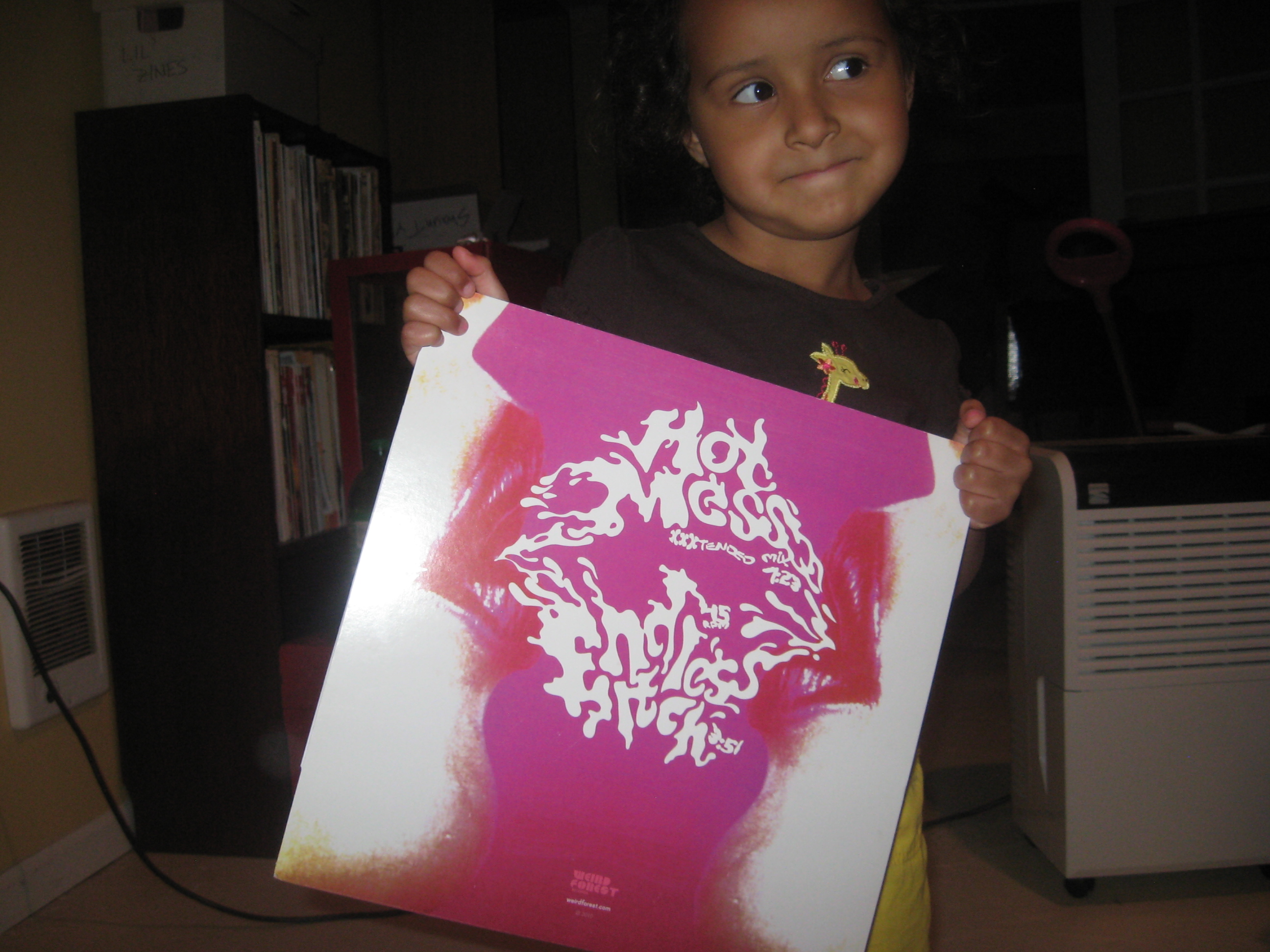 Hot pink and sexy indeed, say the grooves. Downright nasty. Lip-curled baritone raspy sneering buried in the mix below the sleazy Chromeo-sheen, mumbling about some "She's a nasty bitch, she's a hot mess". Dinky little dooky keyboard giving it that porn cherry on top.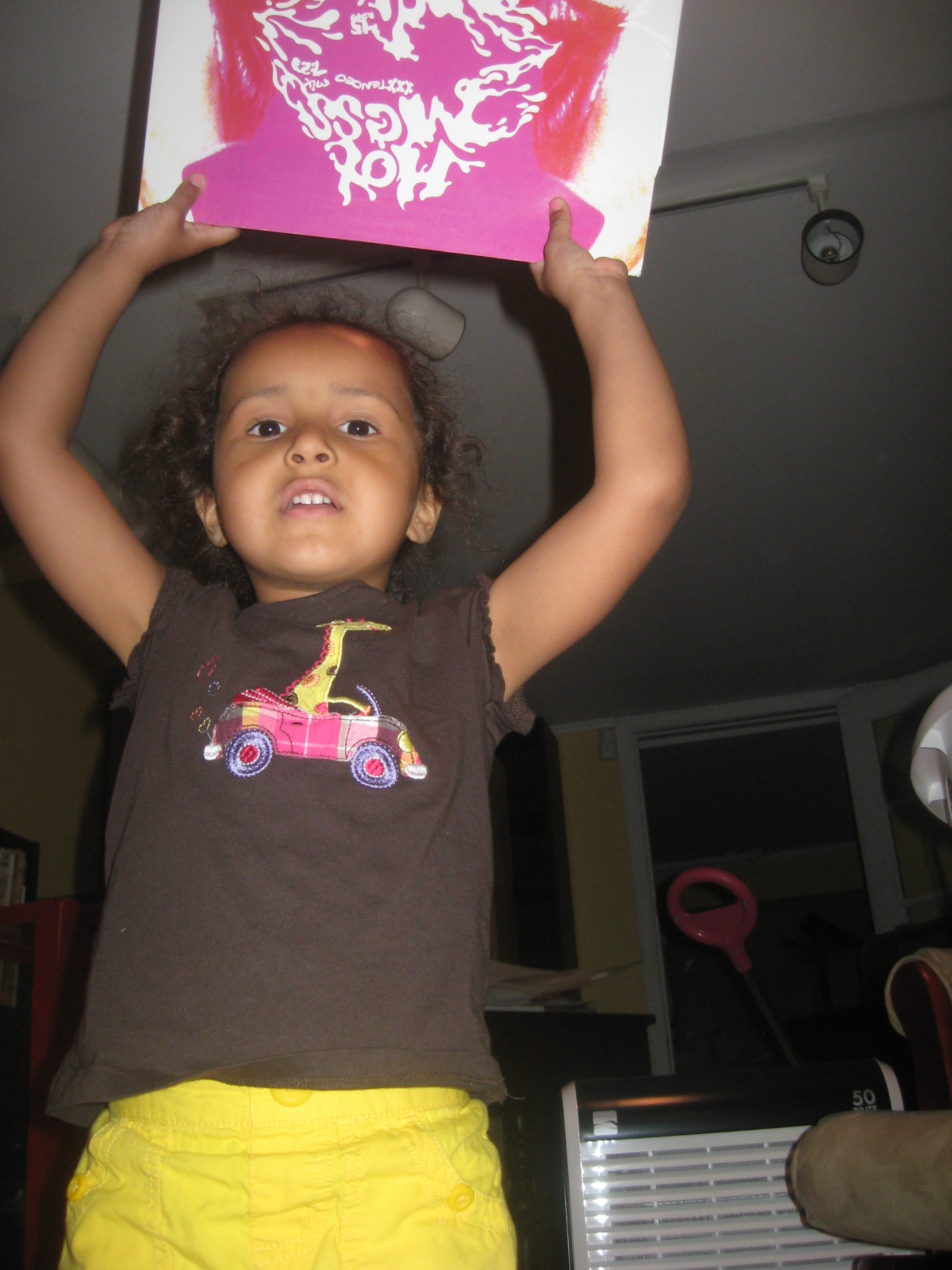 I like the B-side a lot! Beat-shifted bass bobs and weaves around a two-note guitar figure that sounds like a fire truck siren. A muted, sleazy fire truck siren. Dark and lovely. Naughty. And with a whiff of delay, it parts into the void, gone back to the underbelly sex-world whence it slithered forth.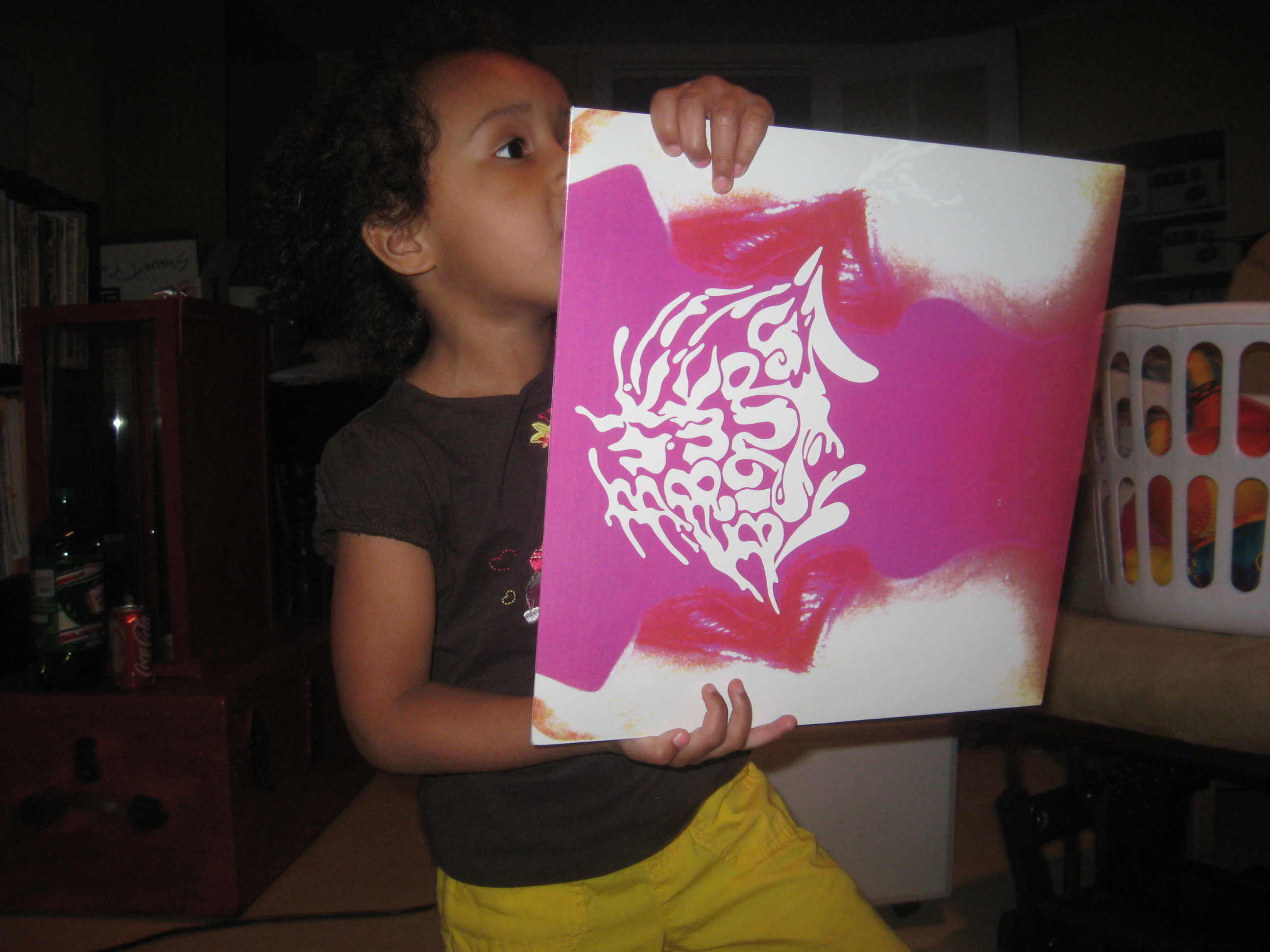 Oh Buk Buk Bigups, how can you be so wrong? Why do I love you for it? The tragedy of human.