In the late 90s, a friend of mine produced a cassette mix of Hindi film music, featuring classic
item numbers
and songs by heavy hitters like R.D. Burman and his dad S.D.,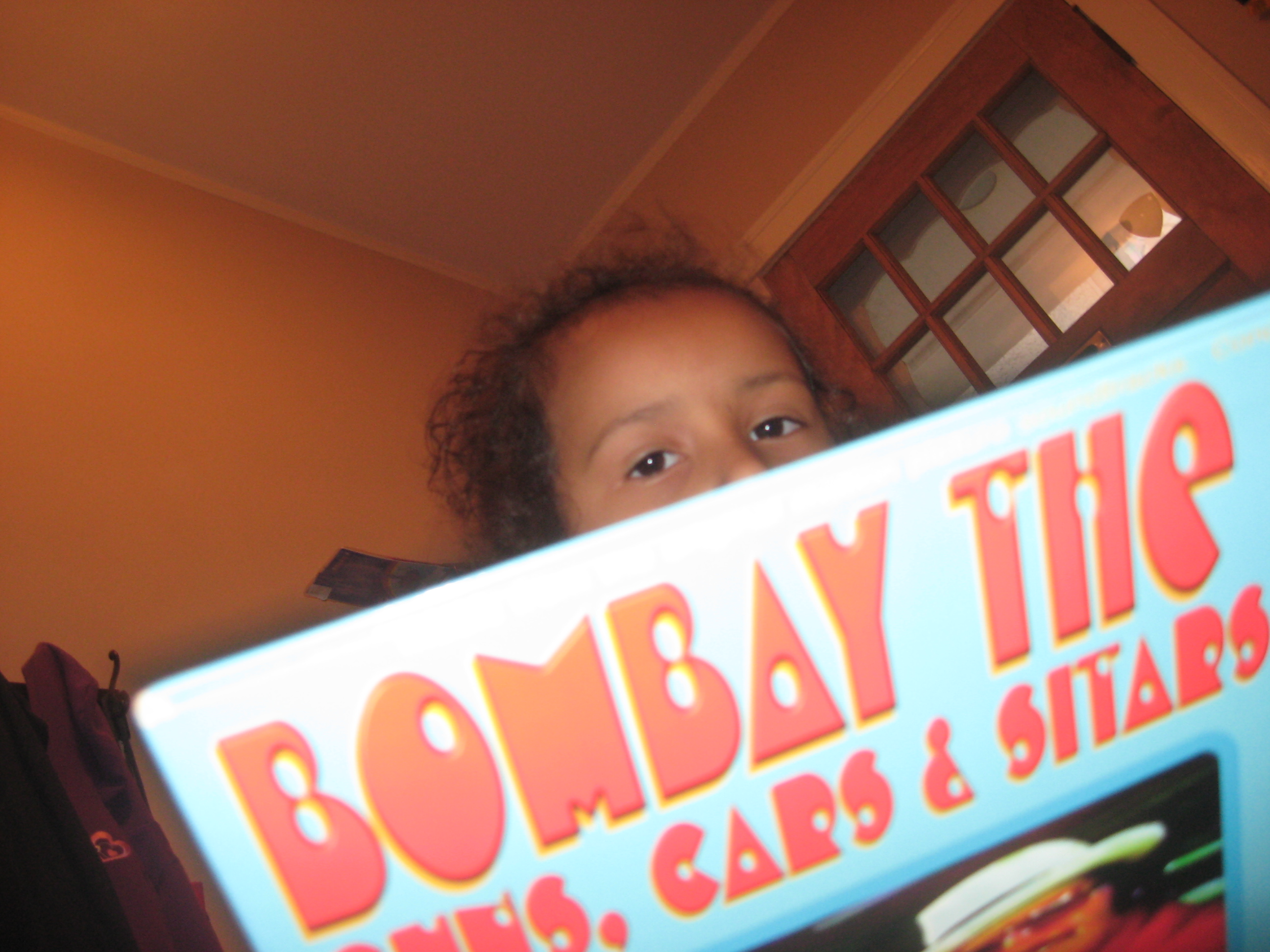 Shankar Jaikishan, Laxmikant Pyarelal, and others. Circulated among our little group of discerning, college-radio-staffing friends, the tape made waves. Tiny waves, but waves. The same friend was the first person who said the name "Lata Mangeshkar" to me, when he told me that she had recorded more songs than anyone else in history. He and another buddy from the same circle had gotten to know this music cause it was
cheap
and it ruled.
My theory about why it was cheap: it hadn't been contextualized. No one wants music if it's not for them. The
hipsters
of the
West
have
caught on
that Bollywood music
rules
now, and the prices have shot up. (Those of us who prefer to remain on the cutting edge have had to find other stuff that, by "sucking", is more resistant to cooptation/contextualization/someone convincing everyone that it rules.)
Another young bro, a producer of some renown and not incidentally a record collector, got into Hindi film stuff around the same time for (I would guess) similar reasons. Dan the Automator. A year or two after I had got the mixtape from my friend, the Automator-produced
Bombay the Hard Way: Guns, Cars & Sitars
showed up. I got it because it seemed the obvious thing to do: the documentation and validation of my mini-trend's "thing" status had arrived.
The thing about this record is, it sucks. The title, cover art
and song titles ("Fists of Curry", "Swami Safari") reek of orientalist hipster-racist bullshit. The music is boring: stripped of the song-craft, arranging genius, and dramatic motion that make the Hindi film music genre so astonishing and compelling; in their place, a crass exploitation of otherness, Indian-flavored incidental music from action films broken down and reconstructed for maximum ambience, smoothed over with pointless drums and electronic post-production. What a mess!
I dunno. Am I being too hard on the record? Here's what
DJ Shadow
says about it:
The marketing campaign for this Dan the Automator remix project implied massive DJ Shadow involvement, which was far from the case; Shadow played drums for 30 minutes one day in the studio, elements of which were resampled and applied to various tracks. Shadow was dismayed by the record company's blatant exploitation of his name, and distanced himself from the project.
Yeowch.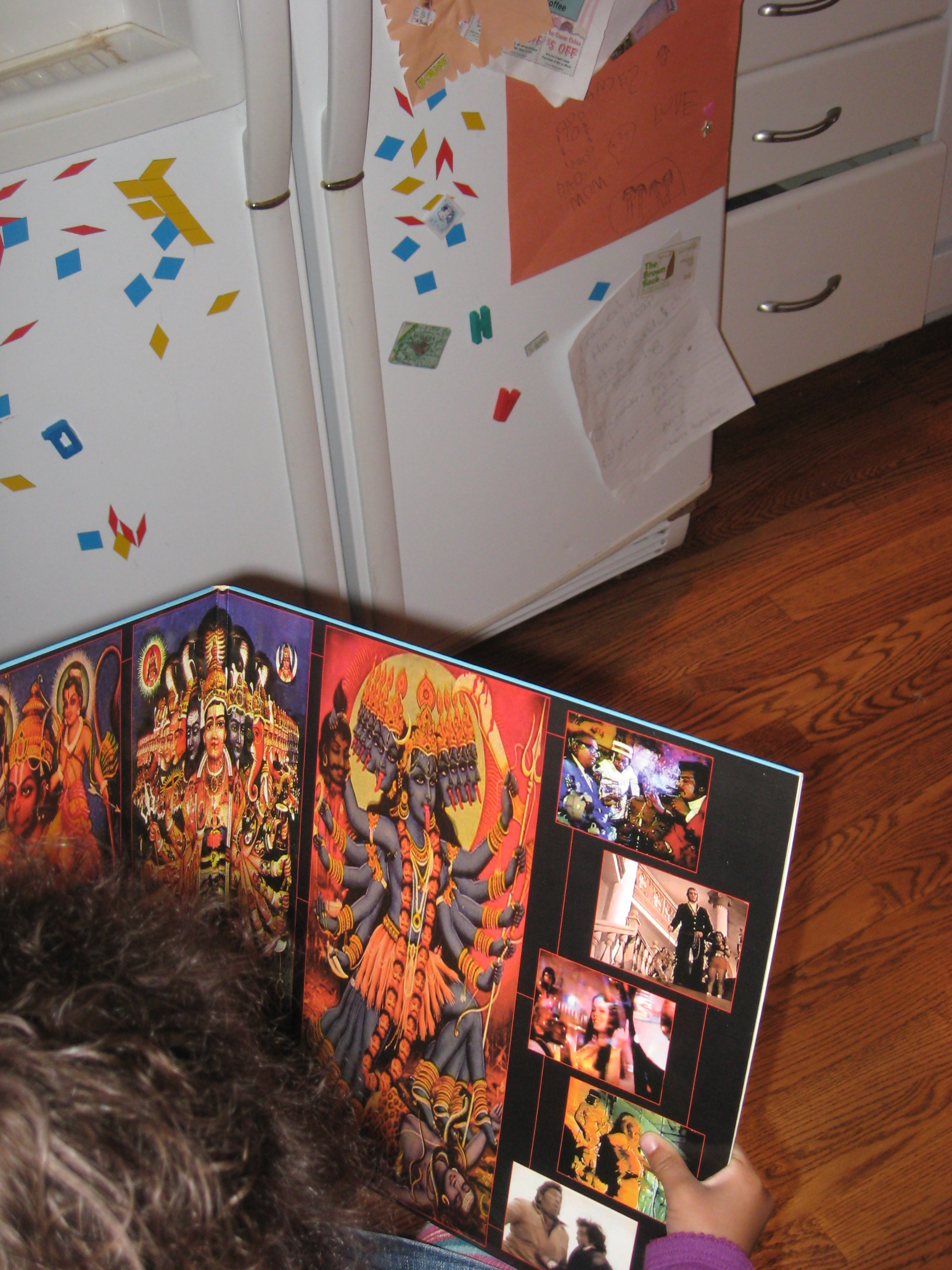 What's funny about all this is that the record is kind of about exploitation. The liner notes:
India's answer to our action movie was dubbed the "Masala" ("mixed spice") film - creating its own unique blend of "Brownsploitation". Almost overnight, the predictable family drama formula gave way to movies filled with Kung-fu, gunfights, car chases, loose women, badass dudes in smoke-filled opium dens...

In reality, Bollywood was controlled by gangsters who acted as loan sharks to producers and directors who couldn't get bank loans. In effect, they used the film industry as a cover-up for their money laundering schemes. If that wasn't enough, these thugs would hang around the set, muscle in on writing meetings and demand that certain changes be made in the script to make the on-screen gangsters more like their real-life counterparts.
Hell, if we're gonna throw around the charge, the blog you're reading is an exploitation-fest too. I'm exploiting the coolness of the records in my collection (and the people who made them) - not to mention my daughter's cuteness. Sorry about that!
Wait, was there a point? I guess yeah. Context is everything. Appropriate with respect, please.
Postscript. When we did the photo shoot for this post, Frances was fascinated with the images from Hindu mythology. We're gonna look for some books now. Vishnu eventually prevails over crass misappropriation, apparently.