Lucky Dragons
came to town
last month - on my birthday! - and I didn't know about it!
I think I saw them before. I vaguely remember Luke rolling around on the ground and exhorting everyone to hug and hold hands and stuff. Everyone I know in LA is into loving.
When they came two times ago, two years ago, to Chicago, the Reader's Jessica Hopper did a nice
feature
on the piece they were touring with, "Make a Baby", a work designed to resist boundaries and definition. A messy work that can't exist in your mind, only in the world. A being:
Every version of "Make a Baby" is unique, determined by the way the audience participates. The performances are nonhierarchical, free-form, and welcoming...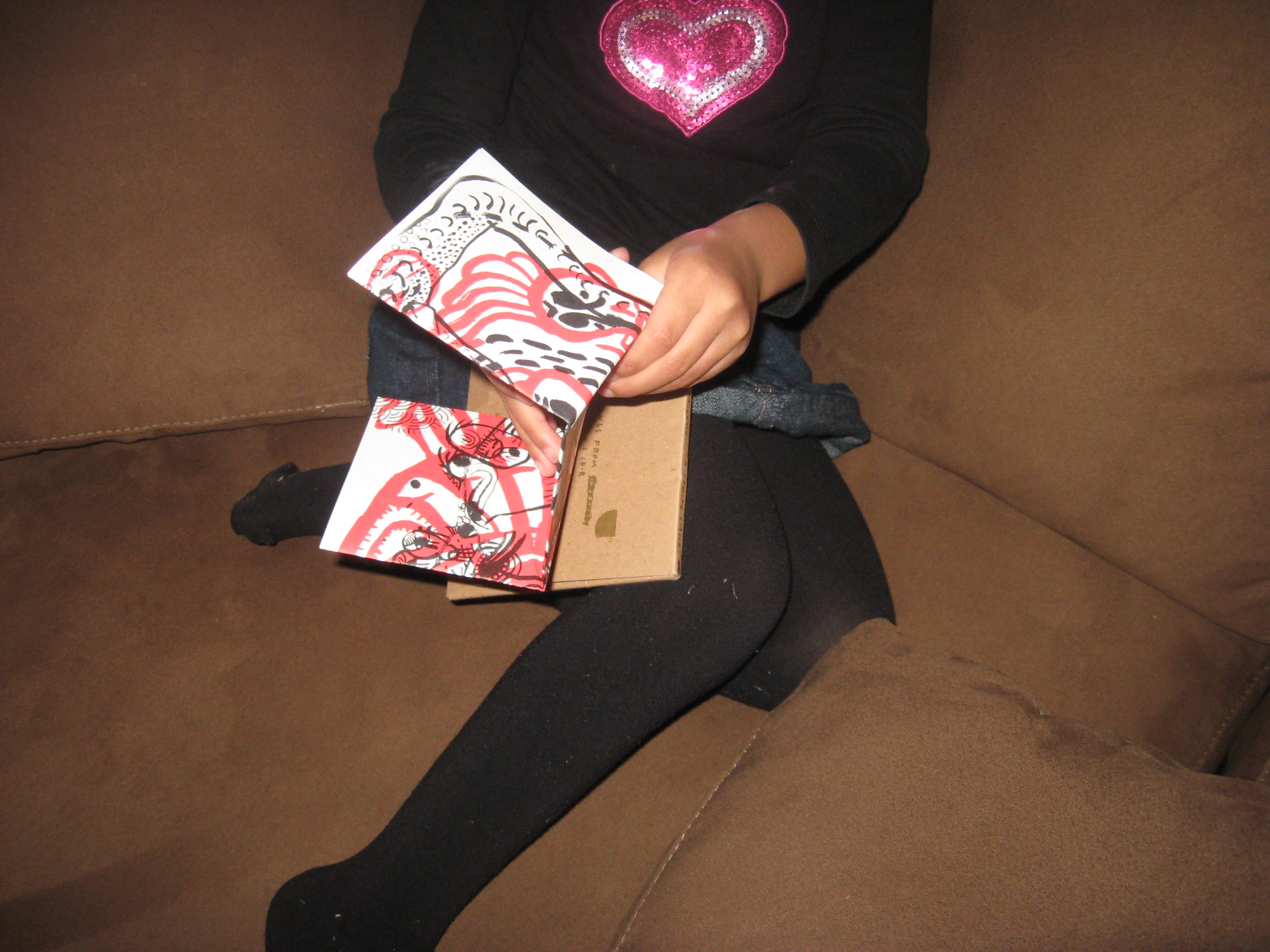 The CD,
A Sewing Circle
. Uncontrolled sobbing phases in briefly in "Theme from 'Sleep Through Me'". Luke says something like "What's wrong?"
People sometimes think answers are what you need, that what you have is questions. But maybe more asking is more reassuring? Is it? Uncontrolled sadness seems from the outside to require definition; a state away from normal out of bounds. Names and structures.
LD has another piece called
Actual Reality
.
I've had a google alert for the words "actual reality" for several years now, every day receiving an email digest of newly discovered instances of the phrase in context. It is a candid and democratic view of the internet. The term is used by diarists, pundits, analysts, self-help gurus and angry blog-commenters alike, as a lets-get-serious reference to the common background against which imaginary things come together momentarily. Everyone should be able to recognize actual reality, or to compare things against it, to measure when we've moved too far from it.
Yeah as truth runs further away now and no fact is apolitical and no politics is factual, peace will come in the form of embracing the questions. Framing the mess. Giving a loving tone to the happening. Too much information is what's gotten us here. Nature is in danger. Artifice is all we can do, by definition.
Actual reality: temps are high, and the month is October. "Fact": it's Indian Summer. Unpack: "climate change"; "Indian". "October": whose calendar?
This is what they
say
:
lucky dragons are about the birthing of new and temporary creatures--equal-power situations in which audience members cooperate amongst themselves, building up fragile networks held together by such light things as skin contact, unfamiliar language, temporary logic, the spirit of celebration, and things that work but you don't know why.