Today's meditation is about how a medium mediates. All records are intermediate between you and the immediate; they offer their own version of the present, which is more or less acknowledged as its own "true" experience, depending on what the record's trying to do. The medium through which I aim to explore is a classical record from the Sixties or Seventies with recordings from the Fifties or Sixties of music written in the Aughts and the Twenties (and in one case, revised in the Forties). It all goes to one.
I'll get the discographical details (which you may not be receiving elsewhere)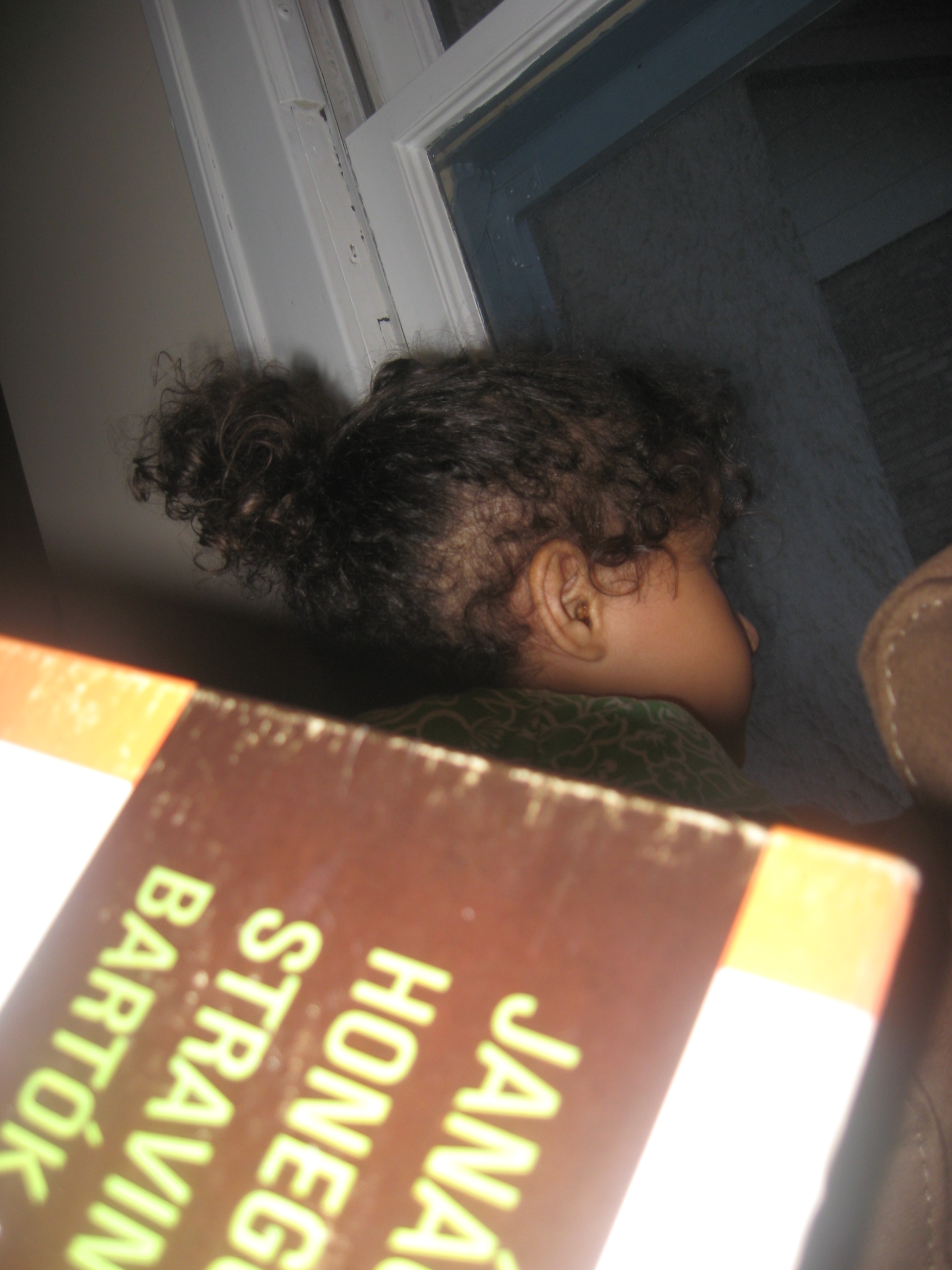 out of the way first: you can skip this paragraph if you don't care about that stuff. Four pieces on this record, all by different composers and played by different groups. Bela Bartók's
Rhapsody for Piano and Orchestra, Op. 1
is done by Rolf Reinhardt conducting the Orchestra of the Southwest German Radio with György Sándor on piano; Igor Stravinsky's
Capriccio for Piano and Orchestra
is done by the same orchestra but with Harold Byrns conducting and Charlotte Zelka on piano; Arthur Honegger's
Concertino for Piano and Orchestra
and Leoš Janáček's
Concertino for Piano and Chamber Orchestra
both feature Walter Klien on piano, the first with the Pro Musica Orchestra of Vienna conducted by Heinrich Hollreiser, and the second with an unnamed chamber group (maybe people from the Pro Musica, but it's not clear from the notes).
It's a quiet record, by which I mean that the musical "signal" is closer to the "noise floor" than it should be. You need to turn it up super loud to get clarity - and when you turn up the music, the noise bed that it lives in comes right up with it. The pops and the hiss are too loud. It's annoying especially in the case of the the Bartók
Rhapsody
, which thrives on dynamic range, with thrilling, sweeping, climactic peaks in continual dialogue with tender moments of orchestral calm. On this record, it's all pressed together, significantly compromising its emotive power.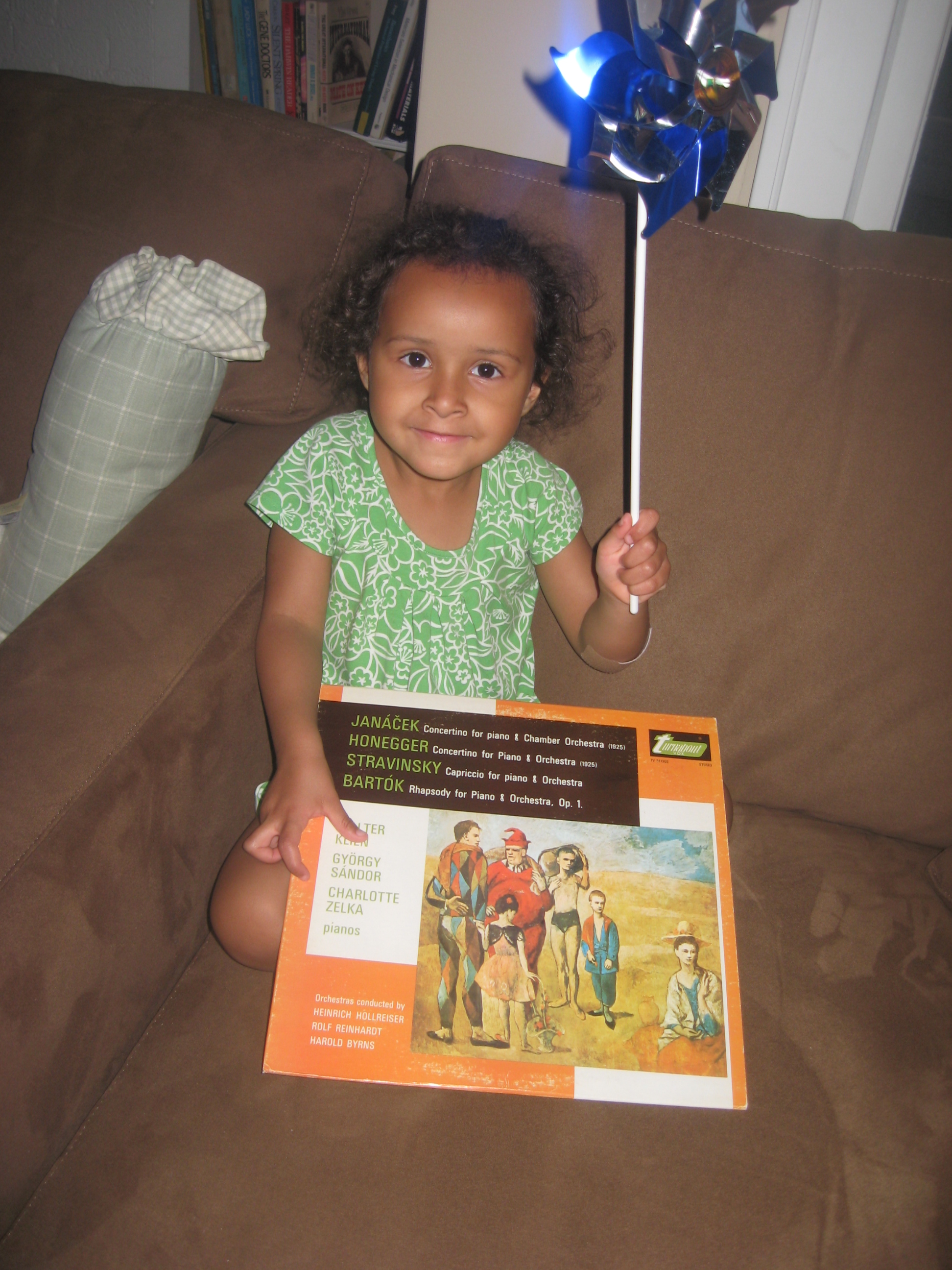 Dynamic range. Compression. Fidelity. Presence. Space. When we talk about records, these terms remind us that we're describing a mediated experience - a window through which we but dimly perceive the true art that transpired in some other space and time. Turnabout crammed an hour's worth of music onto this record, which made the grooves thin. Less room to render the differences in wave amplitude required for loud and soft sounds to coexist.
The Honegger
Concertino
fares better; its emotional core is a kind of herky-jerky jazzitude. Its scoring is more intimate, with space and clarity provided by focusing on the interplay between individual instruments and a pervasive percussiveness. It starts politely derailing towards the end, too. Disintegrating. Space increasing. Stravinsky's
Capriccio
feels less capricious than stern, with its long passages of light-hearted flitting unable to overcome the furrowed-brow blast that opens the work - or their own barely concealed pensive agitation. The concluding Janáček
Concertino
, written by an old guy from the generation previous to that of the other composers (but contemporary in its composition to the other three pieces), bounces yet with the same early modern nervousness, releasing the listener from his hour-long mediated experience with a dull anxiety, a feeling of incompleteness, a sense of denied compromise.
We encounter so many layers of mediation these days that we've lost sight of the line between the true present and experience as re-presented. Information technology has created multiple meta-worlds with their own values and contexts! For real! I'm gonna fuckin punch you in the head, dude!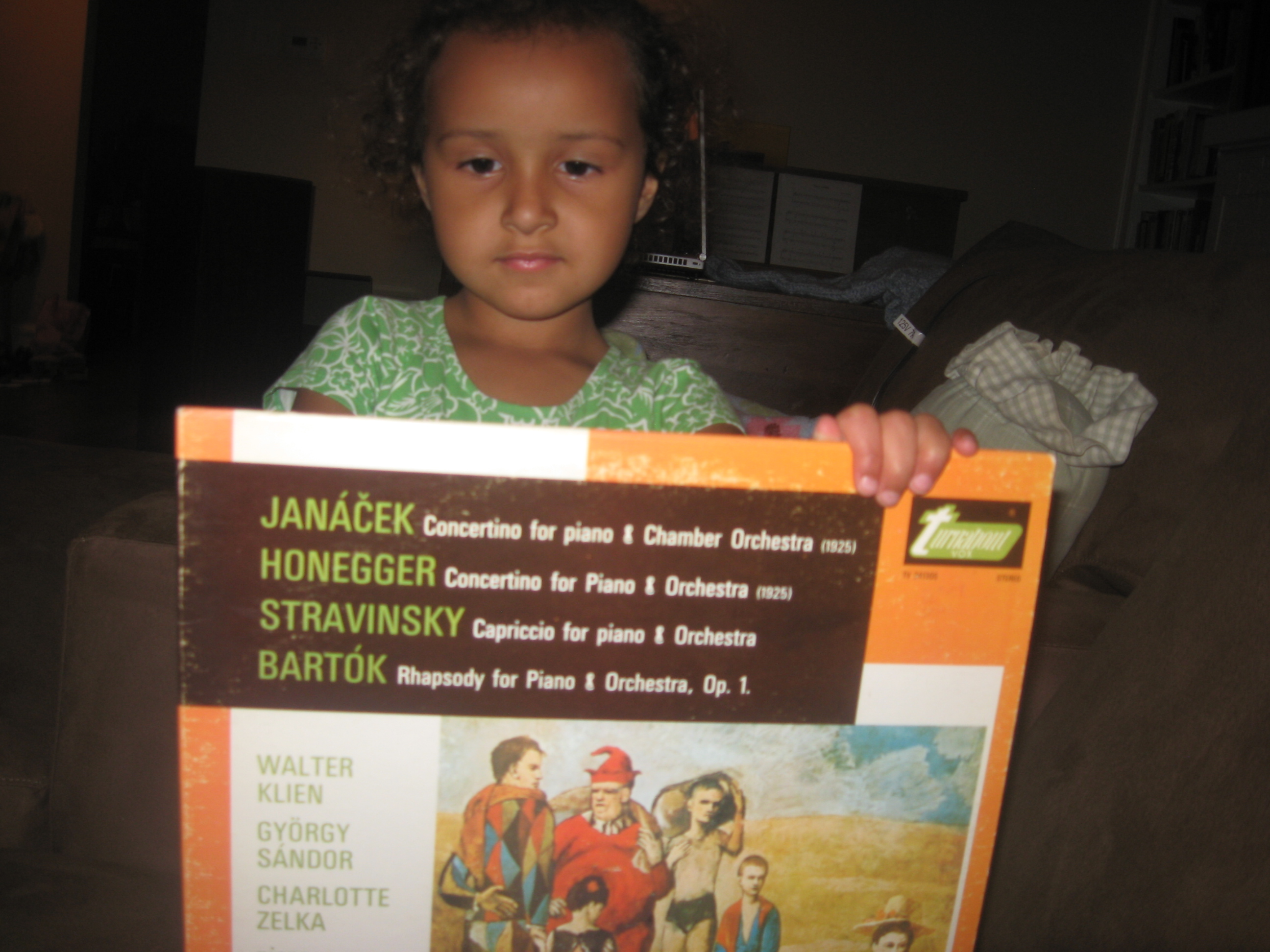 Writing systems enabled the broadcast of abstract ideas; accuracy improved; ideas came alive; information became art through the novel, a hundred thousand words in the right order, enabled by printing. Musical notation and instrument technology took us from chant through just intonation to horn charts and graphic scores. Jazz musicians did heroin! Sound recording began as Archive, and made its own inexorable way to Art. Somewhere in there, the concept of a "budget label" arose: a mediation by which you smart Americans with your limited resources could avail yourselves of the riches of recorded sound. Vox began in the mid-1940's with a mission to bring European recordings to the US; Turnabout was its "budget" imprint, launched in 1965.
What we have here, then, is an assemblage of works, loosely bound together by a common instrumentation (piano with orchestra), with some notes about their individual characteristics, but each performed by a different group, and lacking explicit information about the performers or the reasons for presenting them together - though it becomes apparent that all the works share a certain spirit of Modern, pensive lyricism. A mediated exuberance, if you will. Thanks. It would seem that they just wanted so much to get these four things together in this one place, that they said, technological limitations be damned!
It was a risky bet: the seriously blunted (flattened, not high on pot) Bartók opens the record, and I couldn't get past the dullness for a number of listens. Once I recalibrated my reception apparatus, though, it popped out:
Rolf Reinhardt's and György Sándor's reading of this remarkable, brilliantly rhapsodic work has a joyful precision with high highs and tender lows that nearly shine through the dampened grooves. The murk plagues the other works much less, and the performances are comparably precise and exciting, if their moods are more restrained. I'm not one to judge the nuance of piano performance, but it seems that Walter Klien, who performs both the Honegger and the Janáček here, is a pianist of some reputation (who, according to
this source
, was "discovered" by Turnabout [scare quotes not mine, but possibly indicating that the cover thus lifted was one that had kept a famous European pianist obscured from the light of American eyes - not so much a discovery as a translation. Or a mediation. If you will. Thanks.]), and it's true I can find no fault with his playing.
So thanks, Turnabout. You put these Germans in my house for a low, low price. You selected and transmitted their highly artful interpretations (mediations?) of the musical vision of some really creative European guys, who themselves used the medium of composition to reflect, communicate, and, yes, mediate their own experience of reality. Life flows directly from Bartók's Hungarian brain to mine, with technology as the water, money the dam, and Turnabout the channel. I'm gonna keep a lookout for higher-quality pressings - but you have delivered to me an experience of value and taste. Delicious, yummy European dudes.