Whew! Show's over and I just got back from a birthday getaway in Carmel, NY. As I mentioned last time, I'm committed to posting every third Wednesday, but not necessarily posting anything of substance. Enjoy the pretty pictures for now, and I'll be back on the writing train in a couple of weeks. I might even post a new piece early cause I've been thinking a lot!
In case you were wondering, that's
Rin Liminal Switch Volume Three: Ventilating the Corpse
by
Shrin
. It's got this one super-long, jarringly ambient track on it that's gongs being bowed and beaten. Also there's guitar music. The cover is a photo of a cow that's flipped right-to-left and color-inverted.
Note the moves. Frances could win on
Dancing with the Stars
. I think she's more famous than some of those people too.
Here's a picture of a toddler with a Wire record:
It's Frances, and the record is
Document and Eyewitness
.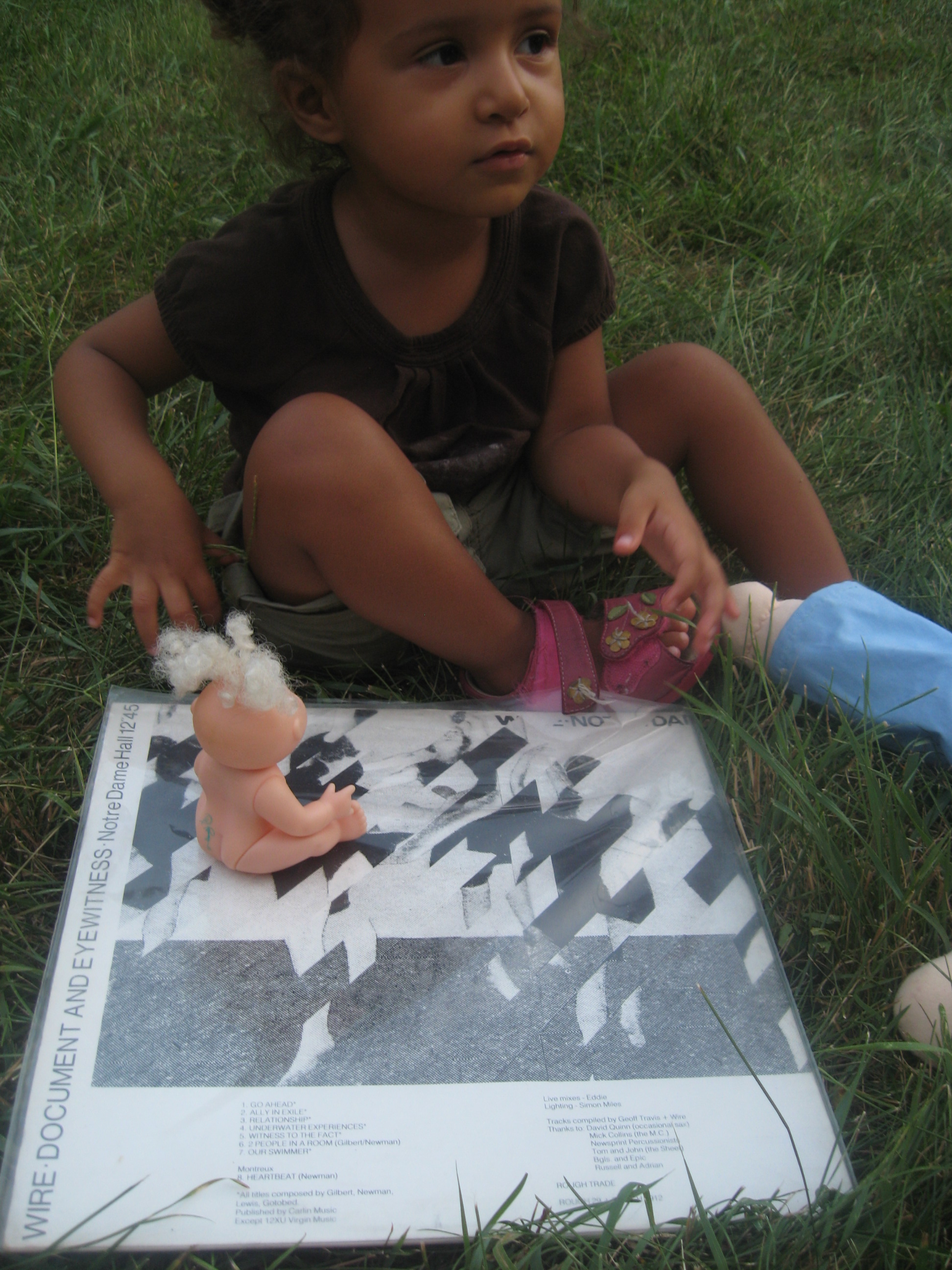 Nothing to say, so I'll just throw in this stunning picture of Frances and a telephone pole. Happy Fall!