I've admitted to myself the twin realities that:


I'm producing a show in 16 days.


Everyone I've spoken with that reads this blog just looks at the baby pictures and ignores my blather.


Thus for September's posts, I've decided to streamline the process and just post a bunch of pictures of Frances holding records that she picked for me that I was never going to get around to writing about anyway. Expect more of the same for the next tri-weekly post on September 22. You all get what you want (Frances!) and I get what I want (well I'd like to have time to write I guess but also there's music to make and bacon to bring home) so it's a win-win. I'll return to posting real writing in October. Until then, enjoy these...
On Eagle's Wings, Volume Two
features beautiful, relaxing music for harp and flute, and it set me back all of a dollar at
Weirdo Records
in Cambridge, MA. (I was hoping the awesome "get your freak on" price tag would come out in one of the photos, but alas.)
Bettine Clemen and Elizabeth Turrell play the flute and harp, and have long hair and flowy garments. Take another look at that front cover, though:
It's a watercolor! Specifically, it's
this painting
by
Raegan Word
. Look at that eagle! Watercolor! Wow.
Next,
Terminal Boredom
by the Registrators: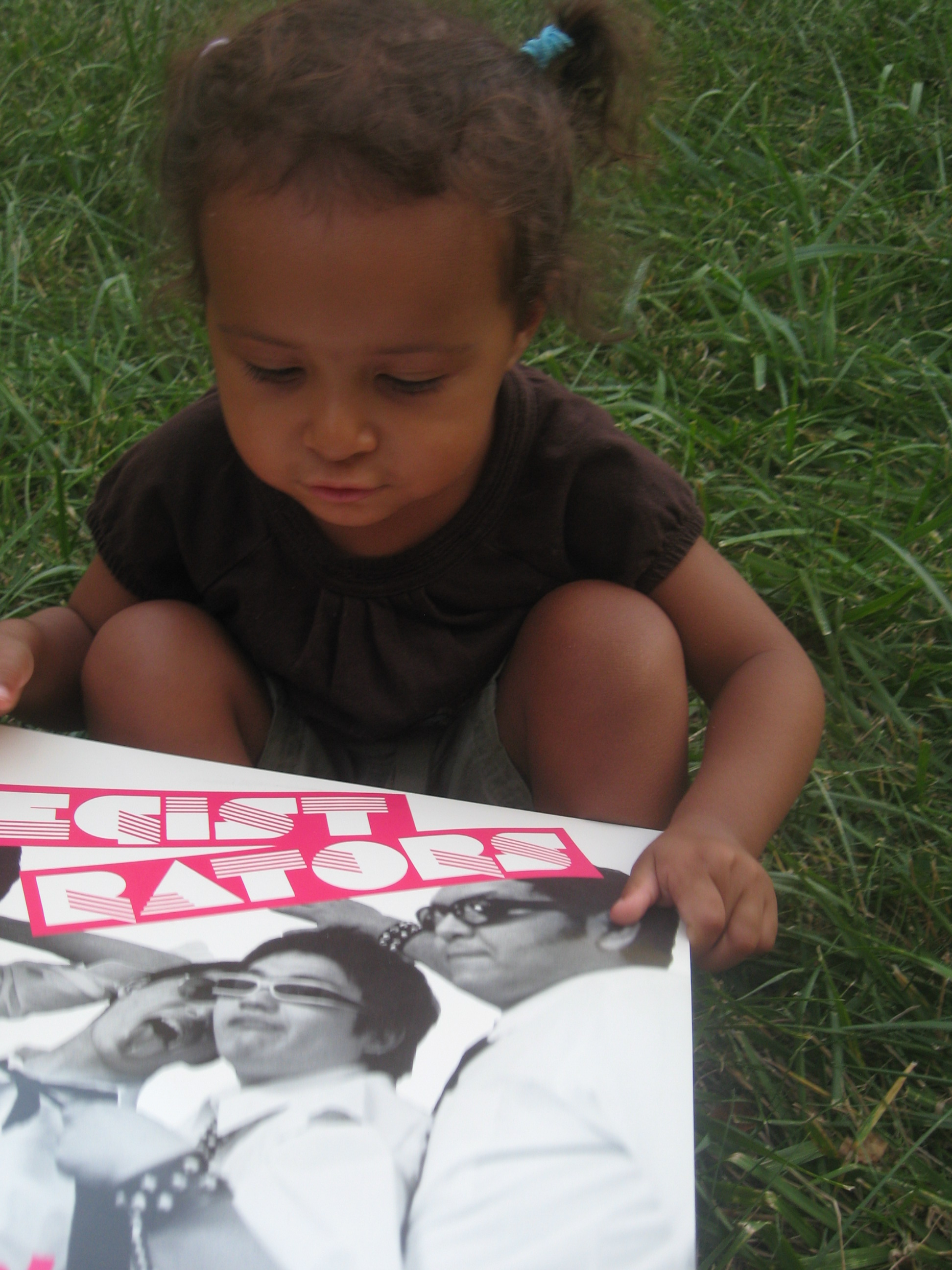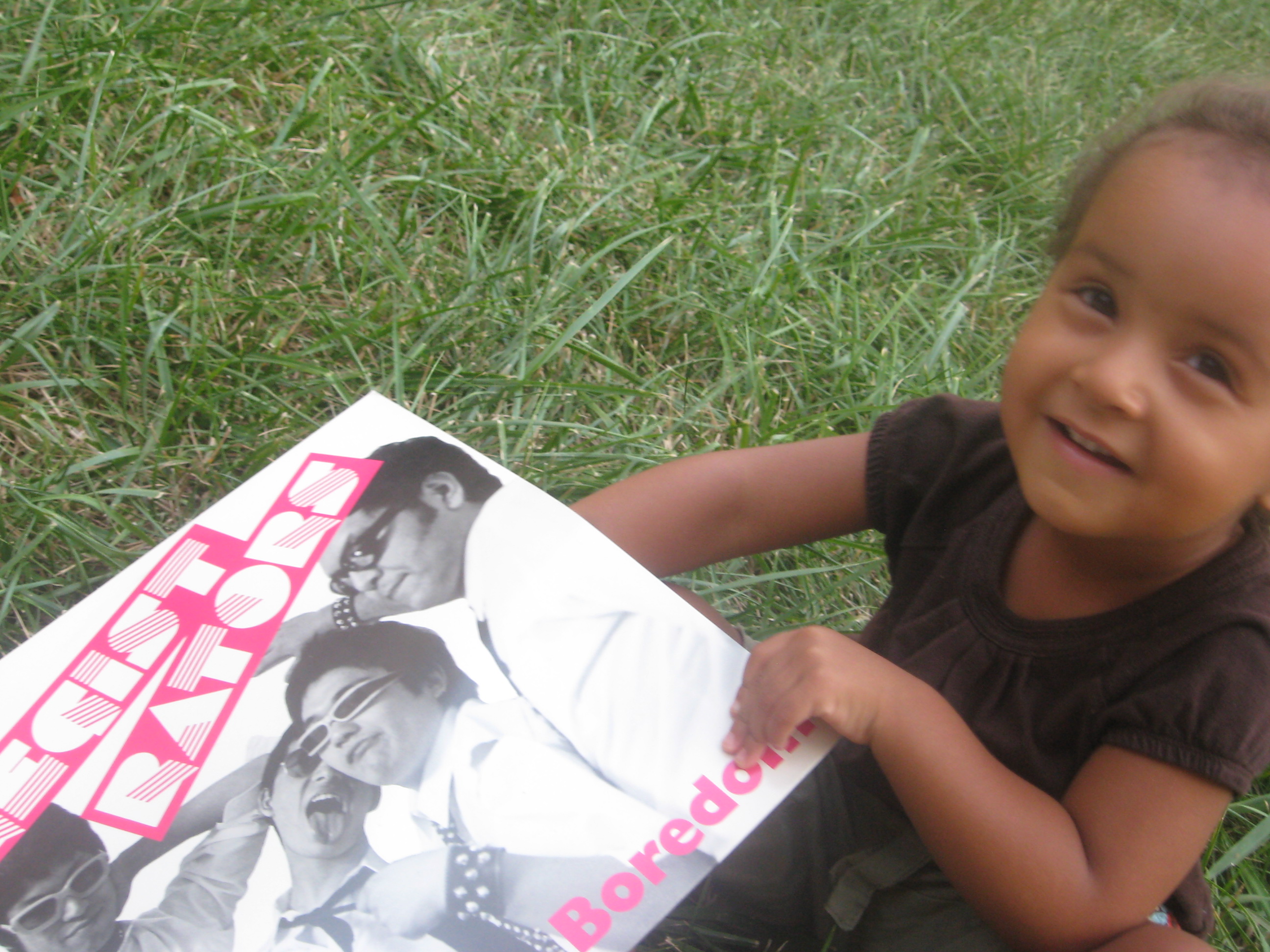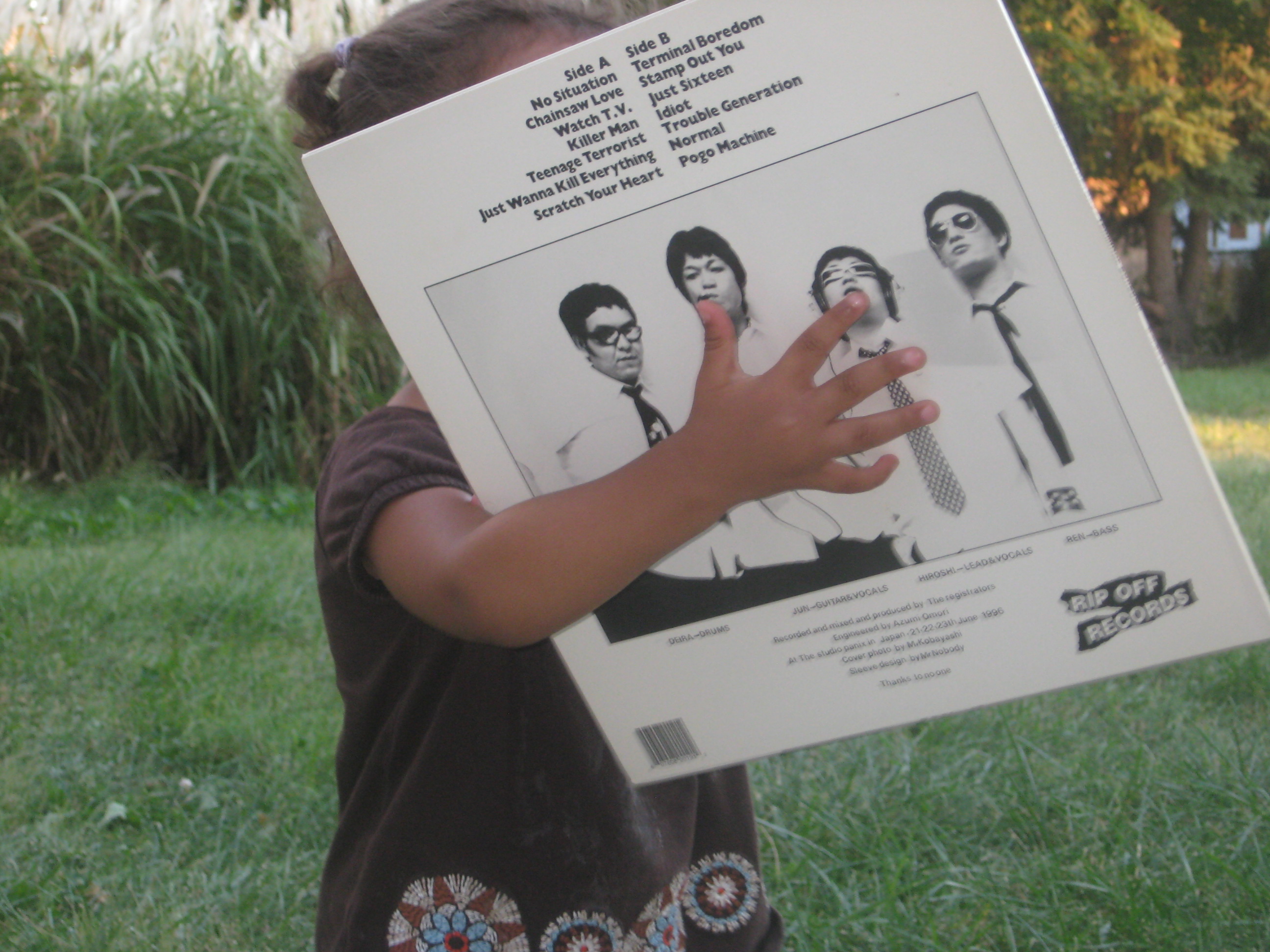 They are Japanese punk, and they say "thanks to no one."
And Jimmy Cliff: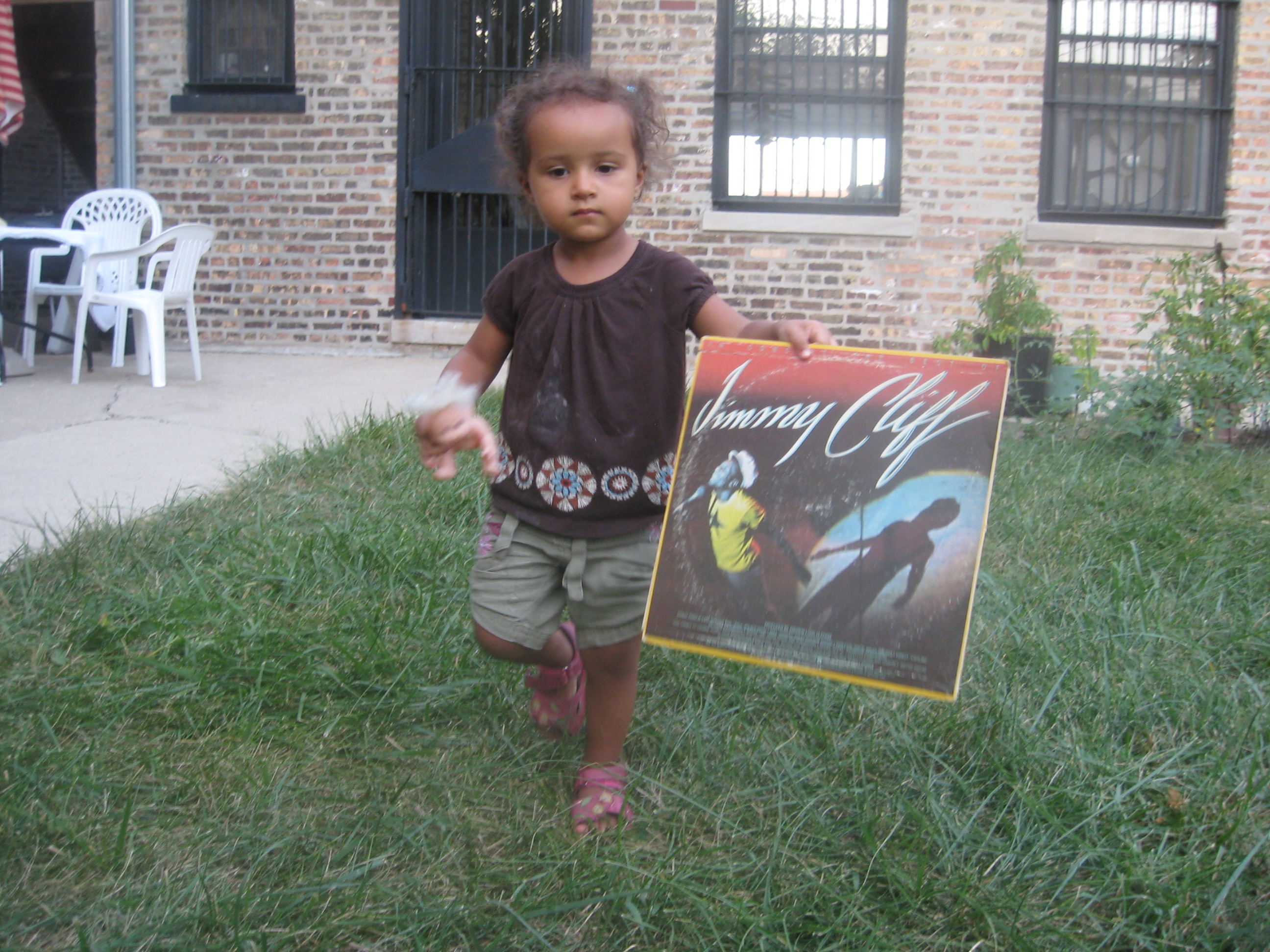 Sitting in Limbo <33333.